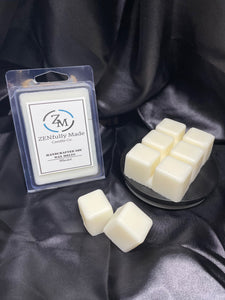 Soft yet bold and sensual, the notes in this blend are intoxicating and complex. Tart and earthy black currant infused with deep notes of black cherry, aged oak and crisp apple saturate the atmosphere, while sweet, rich vanilla, clove and lush amber intertwine to further expand this alluring profile. Even the most discerning pallet will be enticed. 
Top: Black Currant, Apple
Middle: Black Cherry, Red Wine, Clove
Base: Oak, Amber, Vanilla
This product is infused with the following essential oil(s): patchouli, nutmeg, and davana.
 *All melts are plant-based and made with 100% soy wax and include phthalate-free fragrances. Hand-poured weight average at 2.96 oz. One wax melt goes a long way.  Change out used wax when scent dissipates.