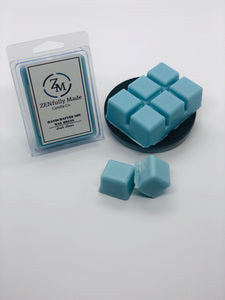 Envelop yourself in this warm and alluring fragrance.  This luxurious scent is infused with essential oils such as patchouli and includes notes of lily, lemon, white tea, vanilla and sandalwood.  Cozy up with your favorite blanket and treat yourself like royalty; you deserve it.
Top: Ozone, Lemon, White Tea
Middle: Linen, Lily of the Valley
Base: Sandalwood, Vanilla, Ozone

This product is infused with the following essential oil(s): patchouli 
*All melts are plant based and made with 100% soy wax, and include phthalate-free fragrances. Hand-poured weight average at 2.96 oz.One wax melt goes a long way.  Change out used wax when scent dissipates.